Mini Figure Sized Circuit Boards
Arduino and CircuitPython Compatible Fun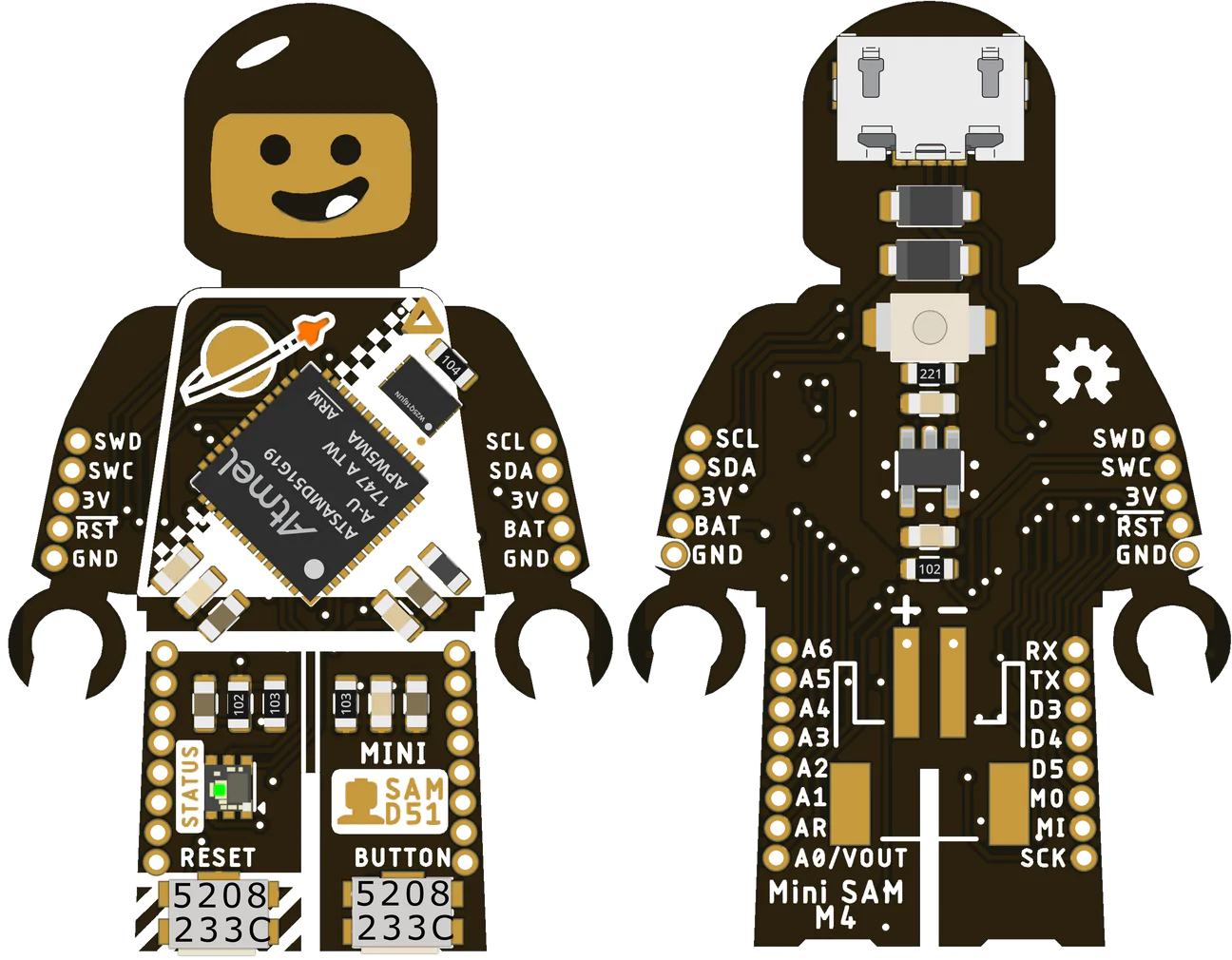 Mini SAM M4 is a minifigure-sized development board based on the Microchip SAMD51G 48-Pin 32-Bit ARM® Cortex®-M4F MCU running at 120Mhz with 18 I/O, two built-in LEDs, built-in Button, and an extra 2MB of memory.
Plenty of available connections here. Built-in LEDs and 2MB of memory. I2C, SPI, UART, SWD, 18 I/O with 6 Analog Inputs, 2 Analog Outputs, and plenty of digital I/O.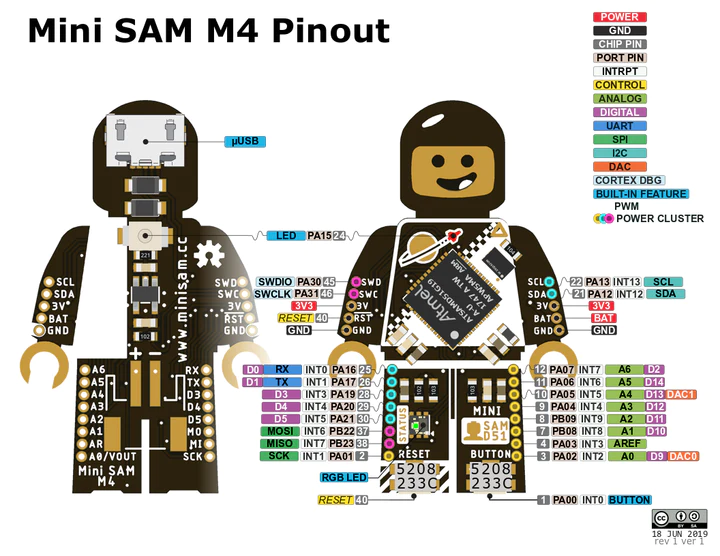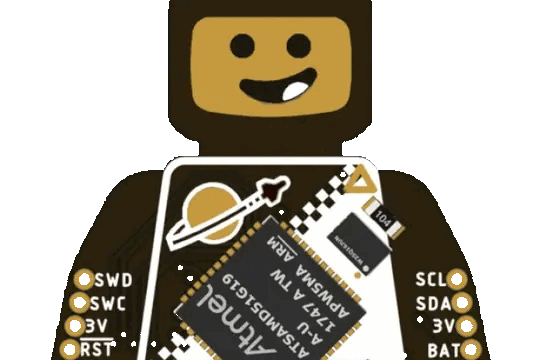 The Mini SAM is capable of running on either the Arduino platform or the CircuitPython platform. If ordered from this site, it will come with CircuitPython preloaded. In addition, it contains a UF2 bootloader that really eases the process of changing between Arduino and CP.
Give it a try yourself, if you are feeling adventurous. Order some boards, collect the bill of materials, and try your hand at assembling the boards.